GURU TEGH BAHADUR JI FOUNDATION
Guru Tegh Bahadur Ji Foundation Is A Registered Non-Profit IRS 501(C) (3) Organization And Is Conveniently Located In Fairfield Country, Where Sangat From Connecticut And New York Congregates Regularly. Popularly Referred As "Norwalk Gurudwara" Is A Place Of Worship Managed By Sikh Community That Is Open To All Who Seek Spiritual Enlightenment.
Gurudwara Sahib Is Open Every Day Of The Week, And Nitnem Banies Are Recited Every Morning And Evening. Regular Kirtan Diwan Is Held On Friday Evening And Sunday Morning And On All Special Occasions/Gurupurabs.
Sikhi Education For Children To Raise Sikhi Awareness And To Bring Sikhi Principles In Life Of Our Children, Punjabi And Gurmat Classes Are Held In Gurudwara Sahib Every Sunday Under Aegis Of Guru Gobind Singh Academy (GGSA). A Structured Curriculum Published By Sikh Research Institute (Www.Sikhri.Org) Is Followed For Content As Well As For Teaching Methodology.
Gurudwara Sahib Also Holds Kirtan Classes For Children Interested In Learning Harmonium, Tabla And Singing Shabads. The Children Perform Kirtan, Paath And Other Services During Regular Diwan On 4th Sunday Of The Month.
Gurudwara Sahib is open every day of the week, and Nitnem Banies are recited every morning and evening. Regular Kirtan Diwan is held on Friday evening and Sunday morning and on all special occasions/Gurupurabs.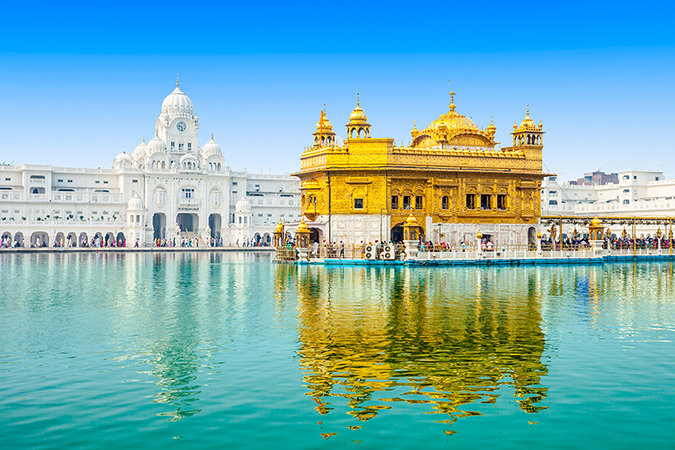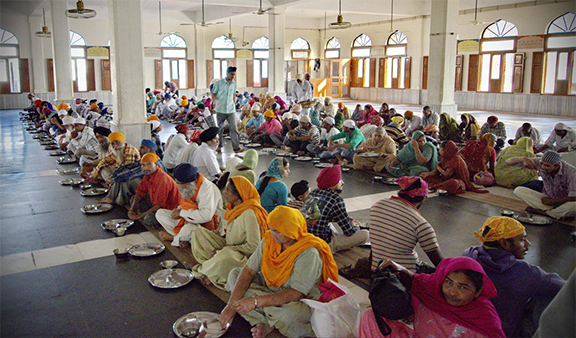 Langar is the term used in the Sikh religion for the free, vegetarian-only food served in a Gurudwara to all people.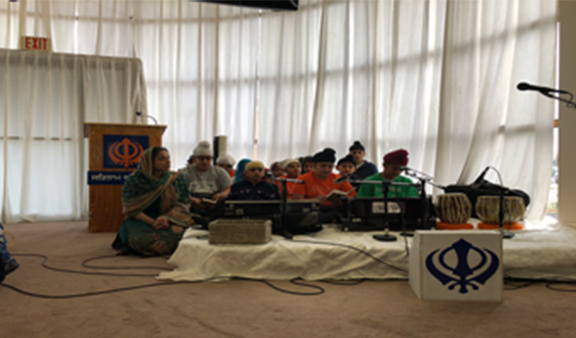 Sikhism emphasizes singing praises of Lord in Saadh Sangat. All prayer services focus on singing hymns from Guru Granth Sahib ji.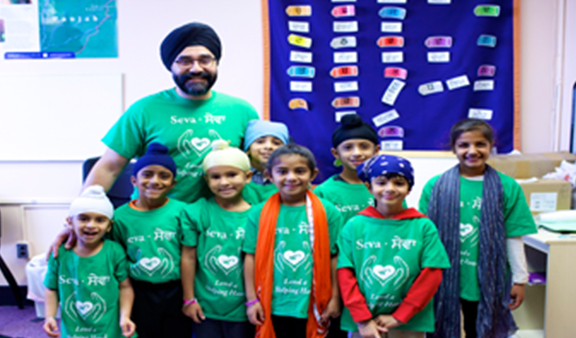 Our Khalsa school "Guru Gobind Singh Academy" is organized around teaching Boli (Gurmukhi) and Virsa (Sikh History) to young children of Sangat.